Beginner Yoga Is a Welcoming Place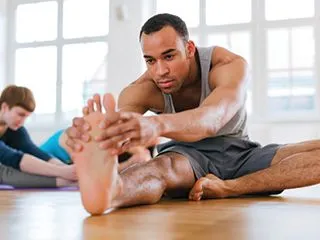 Yoga has been around for thousands of years. It's been practiced in spiritual settings as a form of meditation, incorporated into gym classes, done on mountain sides and even in the space of one's own home. In recent years, yoga has become a favorite pastime in Dennis, but you don't need to develop a yogi lifestyle to enjoy the many benefits of the practice. For those who are new to this spiritual and physical practice, there are several things you should know about your first yoga class at The Moving Meditation Yoga Studio.
Experience Your First Yoga Class
The most important thing you need to know about a yoga class at The Moving Meditation Yoga Studio is that you are welcome. As a rule, yoga is a practice that is both inclusive and inviting, and this is certainly the case at your Dennis studio. As you enter your first class, expect classmates to say hello and expect your instructor to welcome you with open arms.
This positive attitude should relieve some of the anxiety around your first Dennis yoga class, but as the class progresses there are a few things you can do to return the courtesy and help to encourage the same positive atmosphere:
Leave your cell phone off or on silent and in another room. Yoga is a serene and spiritual practice. Don't bring the outside world in with you. Give others in your The Moving Meditation Yoga Studio class the chance at relaxation and meditation they are seeking.
Wear something comfortable and appropriate. Hot yoga classes encourage bathing suits and cropped tops. Classical Vinyasa yoga often encourages more loose fitting and comfortable clothing. Wear something that you can move and bend in freely and that won't make a lot of noise as you shift from one pose to another.
No chatting. In some fitness classes, giggling in the back of the class with a friend is totally fine. In yoga, that isn't the case. In addition to being a form of fitness it is a method of stress management. Give others in the class the chance to relax and engage in meditation during the course.
Let your The Moving Meditation Yoga Studio yoga instructor know that this is your first class, and invite him or her to correct your poses as needed during the course. If you are still nervous, go ahead and take a spot in the back of the class. As your instructor announces the next pose, stall half a second and wait for others to enter it. You can always follow the lead of more advanced members of the class until you feel more confident.
If at any point you are feeling overwhelmed, take a moment to yourself and enter a simple pose, like child's pose. This will give you a chance to relax your muscles and reset your mind so you can start again and enjoy the spiritual and physical benefits of the practice.