What Our Clients Are Saying About...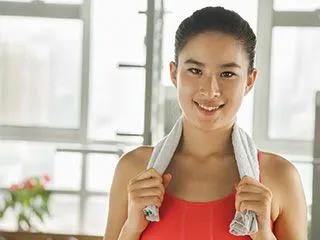 Increased Focus
"As a person with a busy career and family life, I often found myself frantic throughout the day and struggling with stress management techniques. After a few classes at The Moving Meditation Yoga Studio, I learned to quiet my mind and take the time for serenity. Not only am I able to focus now in my yoga class, but I can also better quiet my mind chatter throughout the day! I know that my beginner yoga class at The Moving Meditation Yoga Studio has helped me relieve stress and stay focused in my everyday life."
Weight Loss
"When I needed to lose a few pounds, a friend recommended yoga to me. I was surprised, because I always thought of yoga as a form of meditation that wasn't too physical. Thanks to The Moving Meditation Yoga Studio, I learned that yoga is actually great exercise,I even sweat! I see that my body is more sculpted than it used to be and I couldn't be happier with my new shape."
Recovery
"After I sustained a minor injury, I was looking for new ways to stretch my muscles. In addition to the physical therapy recommended by my doctor, I found that yoga at The Moving Meditation Yoga Studio helped me recovery not only physically, but also mentally. The breathing techniques and basic poses were just what I needed to get back on track when I start feeling stiff throughout the day."
Prenatal Care
"The Moving Meditation Yoga Studio allowed me to stay fit and relatively stress-free during my pregnancy. The prenatal yoga class was exactly what I needed to stay relaxed and remain focused, especially thanks to the breathing techniques. The stress on my mind and body was relieved during class and afterwards. I found that I could do most of the poses at home to stretch my back which was definitely needed. Thanks The Moving Meditation Yoga Studio!"
Massages
"After a long day at work, nothing beats a massage at The Moving Meditation Yoga Studio studio! Whether you want a hot stone massage, cold stone massage, or the always trusted Swedish massage -- this is the place to go. The massage therapists make sure that you're comfortable with everything they do, and the serenity and stress relief you feel during the massage is amazing. I won't go anywhere else for a great massage!"